VAContractorTraining Affiliate Program | Refer and Earn
Curious what an affiliate program is and if it's right for you? Do you know any electricians, plumbers, gas fitters, or HVAC techs in Virginia? What about anyone in Virginia looking to obtain their contractors license? If so, these people need to take continuing education or pre-license training classes, which we offer! That's where our affiliates (you) come in. As an affiliate you'll have your own special link to our course offerings that you can share with these people you know. If they purchase a course through your link then we will say a big "Thank You!" in the form of 15% cash back on that purchase. We get a new student, they get the education they need, and you get paid. It's a win, win, win for everyone!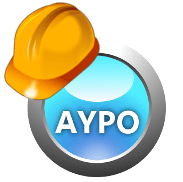 Become our Affiliate. Sign up today to start earning!
Click the sign up button and fill out the simple enrollment form
Once approved, you'll get a unique link to share
Earn 15% commission for each person who buys through your link, including your own purchases
Track every sale through your own easy-to-use dashboard
Fast and easy commission payments through paypal