VA Electrician CE - 3 Hour 2017 NEC Chapters 1 and 3
This class presents every significant change made to Chapters 1 and 3 of the 2017 National Electrical Code (NEC). Chapter 1 covers changes made to Article 100 (Definitions) and Article 110 (Requirements for Electrical Installations). Chapter 3 is a critical Chapter, addressing the most central provisions of the NEC for safe and reliable wiring methods that affects almost every kind of electrical installation.
Chapter 1 is comprised of two Articles: Article 100 that covers Definitions and Article 110 that cover the general requirements for electrical installations. These are two core Articles that affect every phase of electrical work.
The first portion of this section covers changes to eight definitions: Readily Accessible, Associated Apparatus, Building, Structure, Coaxial Cable, Field Evaluation Body, Field Labeled, and Receptacle.
The second portion of this section covers six general requirements for electrical installation: Identification, Installation, and Use of Equipment, Product Certification, Tightening Torque, Arc- Flash Hazard Warning, Marking of Reconditioned Equipment, Working Space About Electrical Equipment - Limited Access, and Inspections and Tests
The first portion of Chapter 3 covers two changes each to the "General Requirements for Wiring Methods and Materials: and to "Conductors for General Wiring". The rest of this portion of the lesson covers six changes to the two Articles that govern boxes and enclosures, including changes to Sections 312.5, 312.8, 314.16, 314.17, and 314.27 as well as to Table 312.6(A).
The second portion of Chapter 3 addresses some of the newest wiring methods, intended to address situations where additional resistance to stress is needed or where specific applications (such as power and control tray cable) is becoming a more widely needed option. Finally, this portion addresses how to properly size and install conductors connected in parallel by way of auxiliary gutters.
At the end of the course, there will be a 10 question exam.
Show Course ID: 0
Approved By:

Department of Professional and Occupational Regulation
Instructor Bio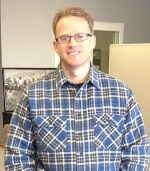 Mike Melvin, owner of At Your Pace Online, LLC, is the instructor and industry expert for Virginia Contractor Training courses for Contractors, Electricians, HVAC Technicians, Plumbers and Fuel Gas Fitter tradesman. Mike has owned, operated, and worked for numerous construction companies. Mike's construction experience includes framing, concrete construction, foundations, and roofing. As the current owner and Virginia-approved lead instructor for VAContractorTraining.com, he teaches multiple courses pertaining to construction and business. With over fifteen years of experience in the industry, Mike combines his proven understanding of teaching online education with the practical and academic industry knowledge needed by Virginia Tradesman to complete their courses and get back to the job site.