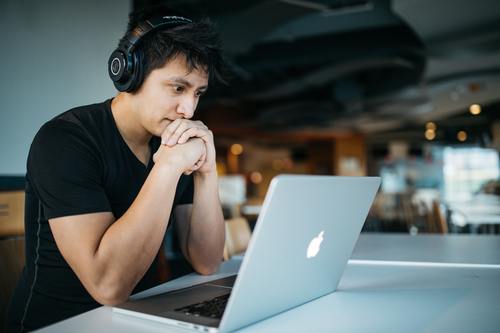 The Virginia Department of Occupational and Professional Regulation (DPOR) requires you to take quite a few steps to get your Virginia contractor license. Fortunately, each of those steps is fairly straightforward and you have plenty of resources to help you along the way.
In fact, we've built this guide so you can get all of the information you need to breeze through the process of getting your Virginia contractor license. Complete these five steps and you'll be able to work as a licensed contractor anywhere in the state.
#1: Get your Virginia contractor business set up
First up, it's time to legitimize your contracting business. That means you need to create a business entity (e.g., sole proprietorship, LLC), register your business name with the state, and identify your responsible management, designated employee, and qualified individual. That last part is easy. If you're starting your business on your own, you're all three.
#2: Decide on your Virginia contractor license type
You need to make a couple of choices that will define the work your Virginia contractor license allows you to perform. First, you need to choose if you want a Class A, B, or C license.
Class A: No monetary restrictions

Class B: Restricted to projects with a value of less than $120,000 per project with a cap of $750,000 in performed contracts per year

Class C: Restricted to projects with a value of less than $10,000 per project with a cap of $150,000 in performed contracts per year
There are minimum net worth/equity requirements for Class A and B licenses. In order to get a Class A license, you need to prove $45,000 of equity with a Financial Statement Form or a surety bond. Class B applicants need to prove $15,000 of equity, also with the form or a bond.
Then, you need to choose your license specialty. This will go on your license in the form of a three-letter code printed at the bottom of your license. You can review your specialty options on Page 3 on the Virginia Contractor Application and find more detailed explanations starting on page 3 of this DPOR Regulations document. You can also find more on the requirements for different license types here.
#3: Complete your Virginia contractor pre-license education course
Once you have your business set up and your license type determined, you're ready to complete the required pre-license education course. The number of hours you'll need to take depend on your license type. The DPOR has approved quite a few pre-license education providers. Shop your options and note that you have the choice to take your hours in a classroom or online at your own convenience.
After you finish your pre-license education course from your DPOR-approved provider, make sure you write down the date you finished and the name of your education provider. You'll need this information for your application.
#4: Pass the Virginia contractor exam
Next up is a test if you're angling for a Class A or Class B license. You need the Designated Employee you'll be naming in your application (most likely, you) to pass the General and Virginia portions of the exam to get a Class B license. For Class A, the Designated Employee needs to pass both those portions, plus an Advanced portion. You can sign up for the test with PSI, the company that administers the test for the DPOR. PSI issues an extensive bulletin to help you prepare for your exam.
#5: Submit your completed application to the DPOR
Once you pass your test, you're ready to complete the DPOR Board for Contractors License Application. Read through it carefully and make sure you attach all of the necessary documentation, plus your license fee.
The state says it takes about 30 days for them to process applications, so hang tight for a month or more. Assuming everything's in order, the DPOR will issue you your license and mail it to your address.